The creative industry is known to have 'not so defined' roles because of how often job descriptions tend to overlap. As a result, there is confusion surrounding the exact meaning of an art director. Armed with research and practical information from art directors in Anakle, we sought to define exactly what the role of an art director is and what makes a good art director.
"Simply put, art direction is conceptualizing visual ideas to solve a communication gap."
-Edora Yaakor
Creative Design Team, Anakle.
Clearly, its application is vast. Ranging from the advertising industry to the music industry, art direction is relevant in just about any sector where creativity plays a vital part in the quality of its output. The goal of art direction is to bring clarity and definition to a body of work. It combines art and design to evoke a cultural and emotional reaction.
Who is an art director?
Art directors are responsible for the visual style of any creative work. As mentioned earlier, they span across various industries. Hence, the type of content they are responsible for depends on that industry. Some of such creative work include magazines, ad prints, product packaging, videos, etc. The overall look and feel of any project is their responsibility. Depending on the size of the industry they work for, they can either manage a team of creatives such as designers, videographers, etc., or they have to be hands-on.
"Art direction for me is a 'reverse process' – seeing the finished work and then figuring how to get it done."
– Jetro Taiwo, Creative Design Lead, Anakle.
Art directors often:
Determine the overall look, feel or style of any campaign
Decide on which photographs or design elements to use
Decide how best to represent a concept visually
Develop the overall look or style of a theatre, television, or film set
Collaborate with other creative departments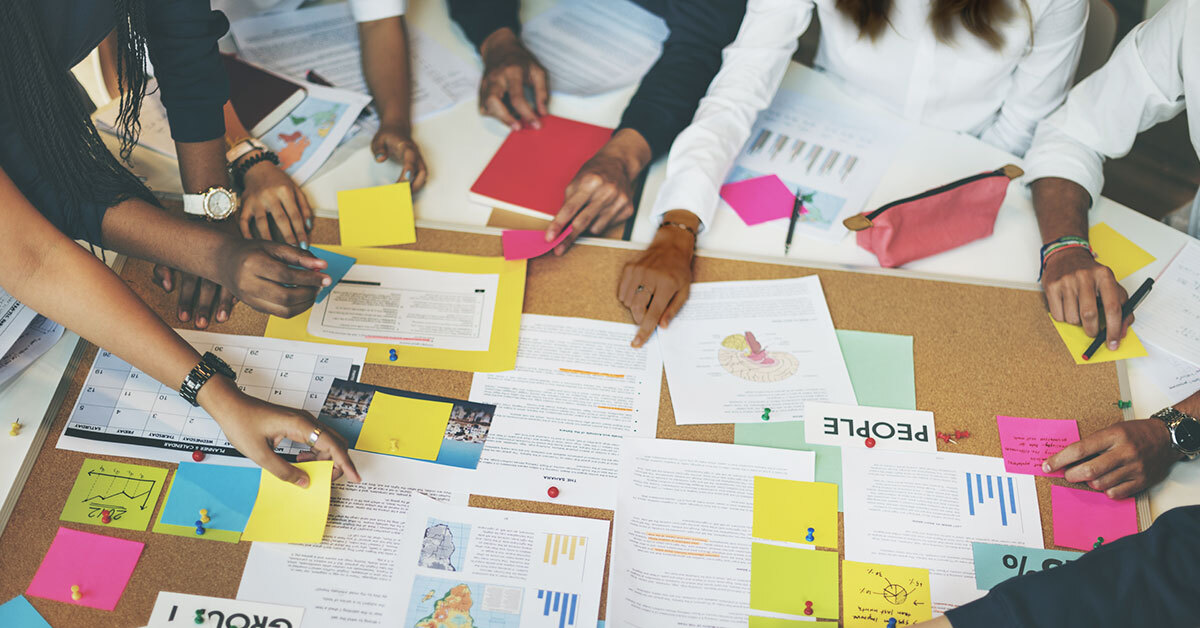 Difference between an art director and a designer
Graphic designing is the execution of creative work. You're probably thinking, isn't an art director just executing too? Well, yes and no. Art directors take the role of graphic designers miles ahead, as they cut across all creative executions and possess the skills of a graphic designer. With the execution of a project, they think somewhat differently about their tools and elements that make a good design.
"Aside from having technical know-how, it is the work of the art director to come up with concepts that can make creative work stand out."
-Edora Yaakor, Creative Design Team, Anakle
What makes a good art director?
By now, you can tell who an art director is. But what makes a person stand out as an art director? What sets them apart?
Original thinking/conceptualization abilities
This goes without saying for any creative. Possessing a broad imagination that will help conceptualize authentic work is important. One way to never run dry of ideas is to stay curious. Watch movies, read books, follow up on happening news, etc. Information has a way of converting to incredible ideas.
"As an art director, you need to constantly expose yourself to other people's work." – Chinye Awunor, Creative Design Team, Anakle
Good grasp of technical tools
While coming up with out-of-the-box ideas and directions might seem cool, having a comprehensive grasp of all the technical tools involved will help you manage the expectations of colleagues and clients, especially those with little to no experience with such tools and software. Another thing to consider is the fact that different creative directions require various execution processes. For instance, when creating a rich media ad, a detailed understanding of HTML will help decide on how best to execute it.
"My experiences and skills help me approach each design brief from multiple perspectives."
– Mariam Omoleye, Creative Design Team, Anakle
Good understanding of the brand
Going the extra mile to conduct adequate research about the brand or project outside of the guidelines provided will set any art director apart. From carefully studying a brief to asking the client questions to understanding their target audience, every piece of information is important to the creative execution of any project.
Excellent communicator
No matter the industry, an art director will have to liaise with people who do not have the same imaginative senses as they do. This is why being an excellent communicator is important. Art directors have to be able to explain their creative directions with ease. In this vein, communicating well helps art directors think from the perspective of an audience. This way, they can develop clearly understood work without exhausting its aesthetic appeal.
Copywriting skills
While this may not be a primary skill. knowing how to sell a brand through words is a terrific add-on. Most times, an art director works with a copywriter, so being able to write can help both particles articulate ideas better. The art director is responsible for creating the brand story for the client. As such, storytelling and writing abilities can make a person succeed in the field.
"Good copies can spark up something genius."
– Chidera Okoye, Creative Design Team, Anakle
Good team player
Being a good team player is non-negotiable for any art director. Showing respect and diplomacy when working in a team can inspire excellent work. People in the creative space can be arrogant, especially when they are good at the work they do, but putting ego aside goes a long way in creative out cutting-edge ideas.
In the end, personalities deliver something new to the role of an art director. However, certain characteristics are critical in identifying a good art director. All of which can be acquired in various ways, either through years of experience or maybe by reading an article like this. Whichever way, if this is a career path you want or you are looking to hire a person within this role, we hope these pointers help.