In a democratic country that supposedly respects the fundamental rights of its citizens, it came as a rude shock when the Federal Government announced the suspension of Twitter in Nigeria on June 5, 2021. Nigerians were left to decide the real reason behind the suspension, between the platform being a threat to the country's corporate existence as revealed by the Minister of Information and Culture, and the president's tweet deleted by Twitter. The announcement caused a global stir, with international bodies expressing condemnation of the ban. Nigerians saw it as an infringement on the freedom of speech and expression and an act of dictatorship and tyranny.
Mixed reactions have trailed the decision, and questions about the suspension's duration have been raised. Aside from the fact that the number one platform where Nigerians freely express themselves has been unduly taken away from them, one would also wonder if the livelihood of many Nigerians has not been tampered with. As Nigerians await their fate in the federal government's hands, it is crucial to take a deep dive into the possible implications of this act on businesses, corporate bodies, the world of influencer marketing, and individuals at large.
Implications of the Twitter ban on brands and corporate businesses in Nigeria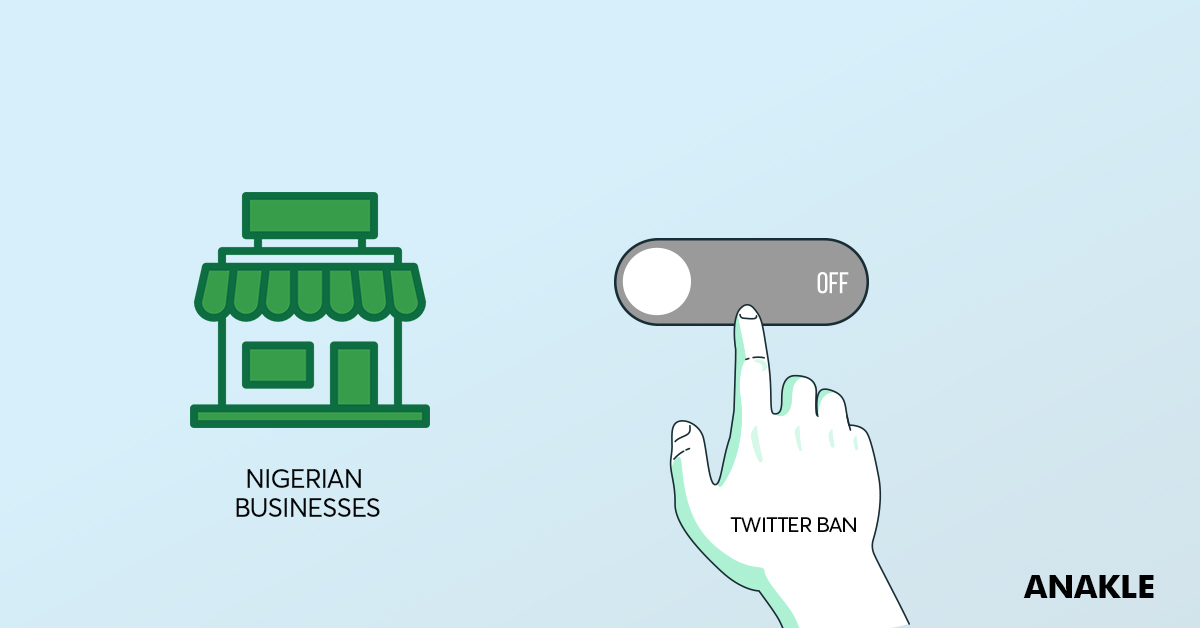 As a social media platform, Twitter has played a significant role in the marketing strategies of brands and businesses. Among many benefits is its influence in increasing brand awareness, reaching and engaging a target audience and pushing general brand growth. Aside from WhatsApp, the most used platform in Nigeria with over 90 million users, users of other social media platforms are over 33 million. Twitter currently ranks as the second most used platform in Nigeria after Facebook, with over 39 million accounts. With these facts in mind, here are some possible implications for brands and businesses.
Reduction in customer support workflow:

According to the

Digital Marketing Institute

, Twitter is a conversation-driven platform and is the primary platform where people make complaints and discussions about brands. As a result, Twitter has been tagged a common media channel for

customer support workflow

. Users who experience challenges with a brand's products can quickly get help through the brand's Twitter page. From observation, it has even been established that brand-related

challenges are solved on Twitter quicker and faster,

as brands understand the potentially disastrous implications of having negative mentions in posts and comments or trending for the wrong reasons.
Reduction in audience engagement:

With Twitter being a conversation-driven platform, pop culture and trends are usually generated, talked about and even expanded. As a result, many brands can incorporate these trends into their strategy, which further helps their engagement with the public, creating greater awareness and ultimately leading to more sales.
Inability to promote products or services to the target audience:

In the past, brands have leveraged banter in driving awareness, engagement, and brand support in the Nigerian digital landscape. However, with the ban in place, brands and businesses are no longer allowed to engage their customers through Twitter. Thus, new products or services may not generate the level of awareness and engagement they deserve. 
Possibility of losing customer support and loyalty:

This act leaves brands torn between being a rebel and supporting fellow Nigerians in the fight for freedom by still finding a way to tweet and staying obedient to the commands of the government, to the detriment of losing the trust and loyalty of their audience. Either way, both have their implications, and none looks suitable for the brands.
The Implication of Twitter ban on influencer marketing and SMEs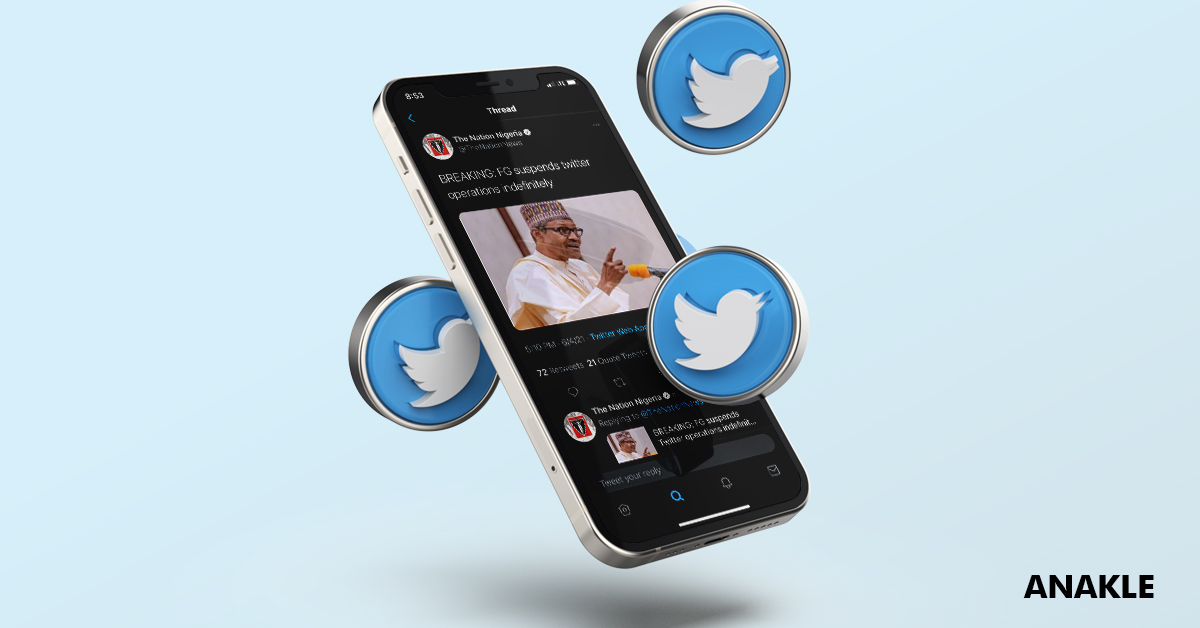 Since the Federal Government banned Twitter, one category severely affected by this decision are those who use it to make a considerable income – Influencer marketers and SME  owners.
Beyond Twitter, social media has been a significant source of jobs. What started as platforms to unwind became a tool to access people from different walks of life. This encouraged people to network with people of other tribes, religions, races, and lifestyles without leaving the comfort of their homes. Businesses, especially small-scale enterprises, found such platforms affordable to market their products and reach thousands of people without breaking the bank. For others, it inspired an exciting way to make a living by influencing people's decisions, leading to the rise of influencer marketing. 
So, how does a ban like this affect SMEs and influencer marketing?  
Reduction in organic engagement:

"

Most of my clients and businesses run on Twitter. Now that a ban has come, it has affected reach,

" said one of the macro-influencers in our network

.

For a platform like Twitter, where

algorithms

have never been a defining factor to determine success, this ban has affected a vital channel in marketing a business or service. Influencers did not have to

sponsor posts

to get people to interact with their content; all they had to do was create quality content that resonated with people. With businesses, the same issue arose. Twitter is a platform where content travels without little to no financial push. 
Inability to access up-to-date information:

SMEs and Influencers thrive on the current happenings of society. They do what is called '

social listening

' before making important decisions regarding their content. For many SMEs and influencers, a platform like Twitter was one of the easiest and fastest ways to access information. Trend lists helped people discover hot topics or trends that appealed to the taste of their target audience within their geographical area. With this ban, however, such information is not easily accessible, as echoed by a

concerned SME owner –

"

It has reduced my access to recent activities happening around me, as I am forced to access Twitter through VPN." 
Indefinite hold on business plans and campaigns:

After light research on the ban's impact on SME owners and influencers, 83.3% of the correspondents affirmed that they had been negatively affected by the ban. A considerable contribution to this result is that many of these business owners and influencers had made annual plans with the platform. Still, brands are wary of breaking the Federal Government rules, placing numerous campaigns and targets on indefinite hold. "

Some of the gigs I'm working on are currently on hold due to the ban, while no new gig is forthcoming until the Twitter ban is lifted

," lamented a nano influencer.
A hiccup in building trust and loyalty among consumers:

Due to the transparent nature of the platform, Twitter has become a great way to verify if a person or business is genuine. A quick search through their timeline or previous conversations can quickly help decide whether a person or service is legit. With the ban, consumers are becoming less explorative and holding back from taking a chance on up-and-coming businesses and influencers. 

The implication of the Twitter ban on regular people in Nigeria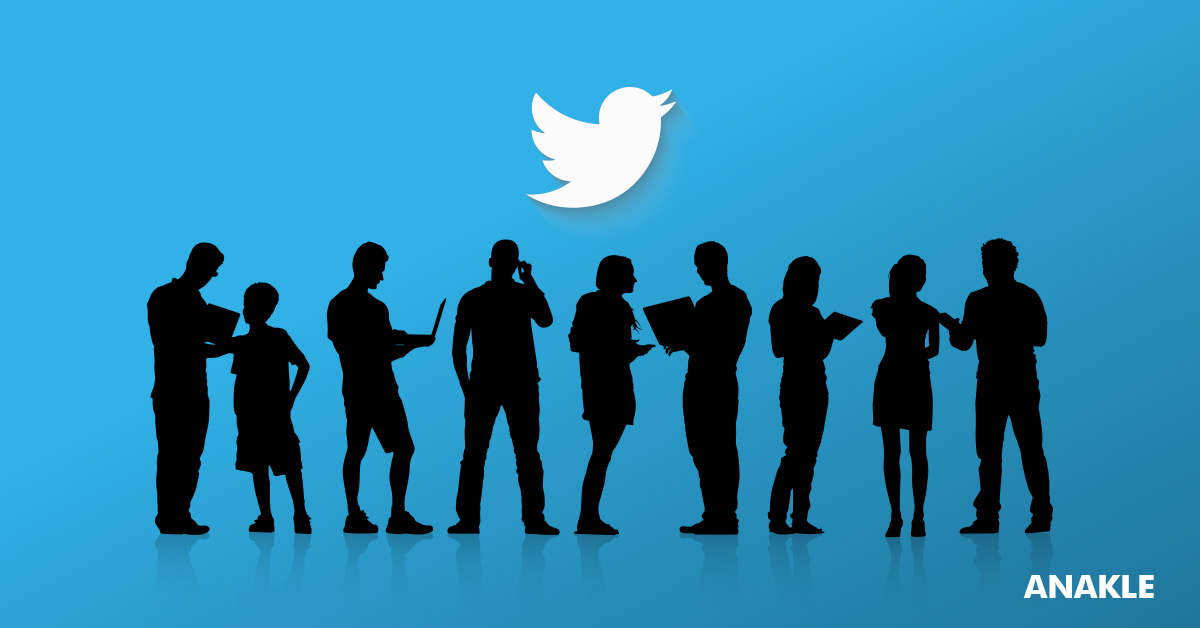 For many Nigerians, Twitter has gone beyond just a social networking site to a platform where they find common ground for bants, entertainment and vibes. For some, it provides an avenue to make business connections, gain faster access to news and get a more realistic and diversified perspective of the world.  
More so, the platform has become increasingly relevant for airing political views and holding those in leadership positions accountable. "With Twitter, I feel like I have a voice. I can join in conversations and air my opinions on any political issue," said a Twitter user. 
Some others see the micro-blogging site as a safe space and an intermittent escape from their boring world. "It's like my personal diary where I can talk to myself via tweets. Plus, I get real news from Twitter, and I've met some really amazing people there too. Twitter is also a lot of vibes and comic relief because we can all be truly mad there,"  said a Twitter user when asked the reason for using the platform. 
Twitter's conversational nature and organised structure make it ideal to stay updated on the country's latest trends and happenings in the country and beyond. " I get first-hand information from there, and the information is well elucidated on." said another Twitter user. 
These immense benefits have been forcefully stripped away from Nigerian Twitter users following the country's erratic move to ban Twitter. While some people and businesses have simply migrated to other platforms, others have resorted to using Virtual Private Networks(VPNs) to bypass the restrictions. 
Conclusion
Like most beneficial tools, the significance of Twitter as a platform that connects individuals and promotes economic development may not have been evident for all to see. Following the ban, it has become rather noticeable what an app can do to a country's economy. It has been estimated that each day of the Twitter shutdown will cost the Nigerian economy over 2 billion Naira ($6 Million). More so, the sudden regulatory disruptions to the Nigerian digital economy may repel investors and have them turning towards markets without such threats. In essence, the ban may well be a huge blow to Nigeria's otherwise-promising digital economy.